WOOHOO!! I be able to take numerous pictures for you viewing delight that I will post upon my return! This is my last blog post before my vacation, so check back after next Wednesday! That's right, first trip that is most than just a long weekend. I can't wait!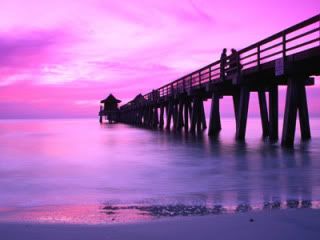 I pretty much packed and ready to go! I only need to run home on lunch and pack the last few essential items, my shoes & toiletries!!! I love being organized! After work I will pack up the truck, tan one last time, get my Florida pedicure (yes!) and I'm off for Albion! Think of me tomorrow at 8:30a as I board my plane! :o)

I will miss you all and promise to blog upon my return! :o)

P.S. - I am putting ALL of my plants out on the deck before my departure. My babies are now strong enough to survive the cooler nights. Summer is finally here!!!